No, not this guy!!!
Ok, guys. Obviously everyone has heard that the Rockies and former manager Jim Tracy have parted ways. Tracy did a great job with the Rox in 2009 taking over for a fired, now Pirates skipper, Clint Hurdle. The Tracy-led Rockies made it to the playoffs for the second time in three years in '09 only to lose in the LCS to the eventual NL Champ Phillies. Let's take a look at the rumored potential replacements.
Sandy Alomar, Jr.
Indians Bench Coach and former Rockies first base coach Sandy Alomar, Jr. would be a great manager, I feel. Watching Alomar for most of my childhood, I noticed he was the grinding sort of player. We saw that in 1997 when he was the All-Star MVP and finished 14th in the AL MVP voting. I think Alomar would not be afraid to tell the players and upper management just what he thought.
Tim Wallach
Five-time All-Star, Montreal Expo and Los Angeles Dodger Great, and Dodger Coach Tim Wallach is considered another strong candidate for the job. Not sure about that. I don't really see the fit, but you never know. I would probably consider Wallach as a "Yes Man," but again I don't know enough about the guys coaching ability.
Brad Ausmus
A possibility that really intrigues me is former Astros backstop Brad Ausmus. I see Ausmus as the same kind of skipper as Mike Matheny of the Cardinals. They came up around the same time ('93 and '94 respectively), played the same way (tough and gritty), and have the same personally (dry and respectable). Seeing what Matheny was able to do in St. Louis makes me wonder if Ausmus could do the same in Colorado.
Jason Giambi
Jason Giambi is another head-scratcher for me. I never knew the Giambino wanted to get into coaching, and honestly I don't see it. While he may be respected in the clubhouse, I don't think Giambi is coaching material. Not the right pick for the Rocks.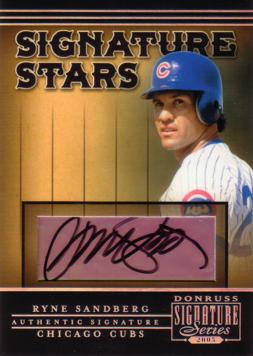 Ryne Sandberg
Finally, the most unrealistic, but most dream most Colorado fans don't want to give up. Ryno!!! The Phillies have granted Sandberg permission to talk to other organizations about potential openings. The 10-time All-Star and 1984 NL MVP has worked for the Phillies and Cubs as a minor league manager. He even managed for my hometown minor league team, the Tennessee Smokies (Cubs AA affiliate). Sandberg has all that a fan could want from a manager. Lots of on-field playing success. Minor league management success. And a huge name!
The Toddfather's Top 3 for Rockies Manager
1. Ryne Sandberg
2. Brad Ausmus
3. Sandy Alomar, Jr.
What are your thoughts?